Meet Us
We are Hazen Smiles! Led by Dr. Keely Goter, our team is excited to care for your smiles.
Dr. Keely Goter
Providing what you need for a healthy smile.
While originally from Mandan, ND, Dr. Keely Goter eventually traded the hustle and bustle of a bigger city for right here in Hazen. She's proud to serve a small community and have the benefit of truly getting to know each patient on a personal level.
Interestingly enough, her passion for dentistry started at a young age. When she was merely in second grade, she had a dental emergency. While a traumatic experience, the practitioner kept her calm while providing the necessary treatment. Through this experience, she saw the dentist making the event positive and she never forgot that moment. It even drove her to become a dentist herself.
When she was of age, Dr. Goter earned an undergraduate degree from the University of North Dakota. … Click to open new window to University of North Dakota page … She then completed her doctorate in dental surgery from the University of Minnesota. … Click to open new window to University of Minnesota page …
She's typically the dentist you'll see. And when she's not in our office, she's enjoying time with her husband and four children.
Dr. Krysta Sellers
Owner & Cosmetic Dentist.
Dr. Krysta Sellers is the owner of Hazen Smiles. She's not typically the dentist you'll see because she mainly handles the business end of this office. You may, however, receive a referral to her practice, Aesthetic Dental Center, if the treatment is beyond the care we can provide in this office.
Dr. Sellers is a Bismarck, ND, native but loves everything about the small-town vibe in this area, especially for raising a family. And she's happy to be able to offer an array of restorative and cosmetic dental procedures to those in Hazen and the surrounding areas.
At 16, she decided she wanted to become a dentist to make a difference in the lives of others by changing their smiles. Dr. Sellers attended the University of North Dakota. … Click to open new window to University of North Dakota page … first for her undergraduate and transferred to A.T. Still University in Mesa, AZ, to earn her doctorate. Once finished, she completed three additional years of training in prosthodontics at the University of Texas … Click to open new window to University of Texas page … , making her one of the only 2 percent of dentists in the U.S. to have this specialized training.
''

Great customer service! Dr. Goter and the girls do a great job!!

''
''

It's been a long time that I have felt comfortable in a dentist chair!! Thank you so much Dr. Keely for being patient with me! You have no Idea how great fun I am for that!

''
''

Dr. Sellers and her team have been wonderful to work with. Their work has provided positive life changes for me and my smile:)

''
Get to Know the Hazen Smiles Team
Click on each image to learn more.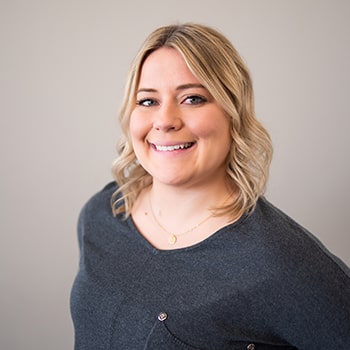 Lexie Koch
Dental Assistant
Lexie is one of our dental assistants and has been one since 2020. She earned the privilege to test out the waters in dentistry and found it was a true passion of hers. Lexie adores helping patients smile again and feel at ease. In fact, she finds her most valuable asset is her outgoing personality.
Outside our office, she's also a wife and enjoys spending time with her family, friends, and pooch named Ozzy.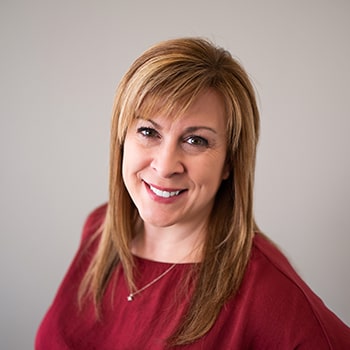 Melissa Feser
Dental Assistant
Melissa is a dental assistant here at Hazen and has over 28 years of experience. She saw what her aunt did as a dental assistant and wanted to do the same. She loves the feeling of making people's days a little brighter and putting their minds at ease. Melissa loves to make patients laugh, so don't be surprised if you catch her joking with you to make your visit better.
And when she isn't in the office, she's enjoying time with her husband and two adult children; one is a registered nurse, and the other is in the National Guard.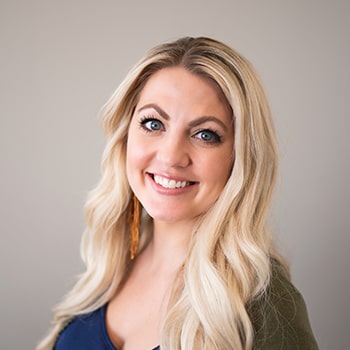 Josie Hatzenbuhler
Dental Hygienist
Josie is a dental hygienist with Hazen Smiles. While she always wanted to be in the medical field, her positive experience at the dentist's office as a child inspired her to become a dental hygienist specifically. Her goal is to bring a smile to every patient she meets, and she goes the distance with her easy-going personality to accomplish this. Josie is quite a people person and enjoys seeing new faces.
When she's not here, she enjoys tending to her ranch, camping, fishing, and spending time with her husband and three children.
Heather Volk
Dental Hygienist
From a young age, Heather wanted to be a dental hygienist. Her mother was one and always stated how much she loved her career. This inspired Heather to enter the field. Today, she gets to share that joy and bring joy to the faces of people in Hazen. She understands many people fear the dentist, so she goes above and beyond to make it a positive experience.
Heather is also a wife and mother of three. Though she's often watching the kids' sports, she tries to head to the lake or go camping whenever possible.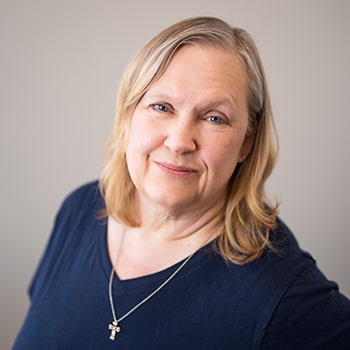 Hope manages our front desk and has been with us since 2019. She attended college at the University of North Dakota and Concordia College for social work and has impeccable attention to detail. She has a strong desire to help, making her an invaluable team member. Hope takes pride in being able to help the office run smoothly and enhance the patient experience.
Outside of Hazen Smiles, she's a wife, mother, and grandmother. She loves to make cards and is an avid reader.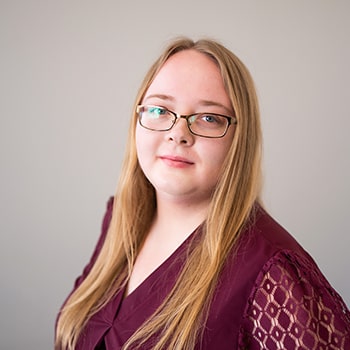 Kayla Johnston
Office Manager
Kayla helps make the office go around. And between her attention to detail and superb organizational skills, she does a fine job at it. We don't know how she does it, but she handles every aspect, from patient concerns to insurance claims to staff management.
She grew up in northern Michigan, and somehow she ended up here in Hazen, and we're glad she made the move. When she's not at the office, Kayla is out fishing or spending time with her husband. She's also on a mission to visit all 50 states.