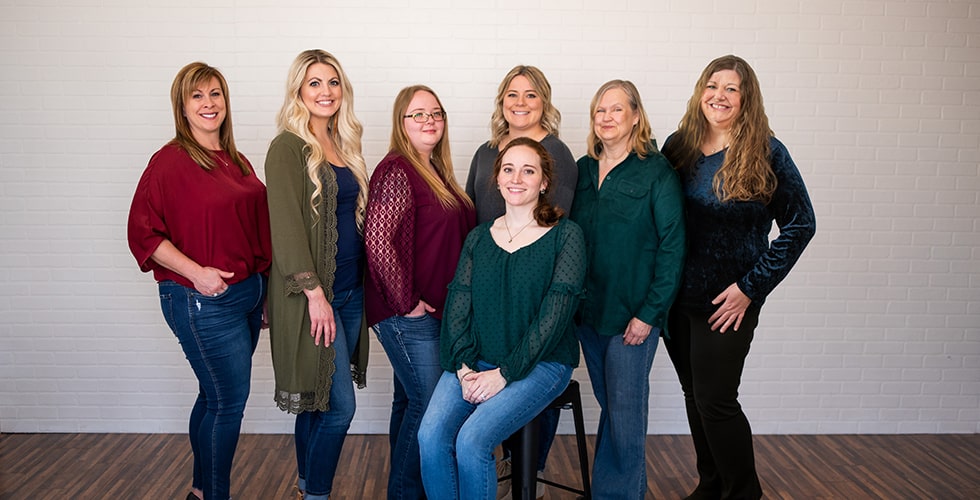 Your caring family dentist in Hazen, ND.
Are You Ready for Your Standout Smile?
At Hazen Smiles, you'll experience a safe, personalized, and comfortable journey from your initial interaction and during any treatment.
For more than 50 years, Hazen Smiles has been putting patients first. We continue this legacy by making your visit feel personalized, comfortable, and all about you!
As soon as you enter through the doors of our Hazen dental practice, you'll feel part of our family. Enjoy getting to know our family (aka team) as we guide you along your smile journey.
In addition to receiving quality dental care, you'll feel valued, respected, and at home. We pride ourselves on being part of the Hazen community and have the goal of making all our neighbors smile more.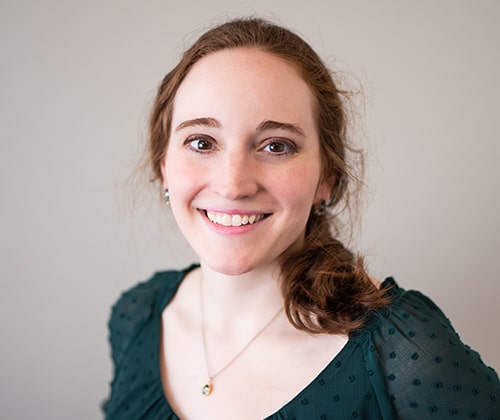 Meet Dr. Keely Goter
Your caring and inspiring dentist in Hazen, ND.
Dr. Goter's daily goal is to help patients feel confident in their smiles. She thrives working with a team that shares this same goal and feels like family.
When you visit our office, you'll feel at ease as Dr. Goter spends time getting to know you and helping you feel relaxed.
50 Years of Making Our Community Smile
Oh, and we're not slowing down!
We have been part of the Hazen landscape for more than five decades, so we feel very close to our community. During this time, we have continuously strived to not only serve up quality dentistry but also make Hazen a happier place for our patients.
Our attentive team enjoys building new connections and nurturing those we already have to make your experience with us exceptional. Why not get to know our smiling faces a little better?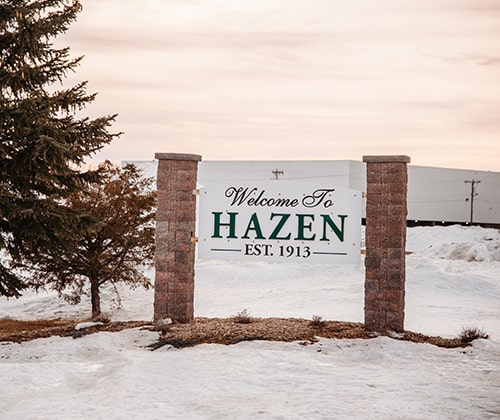 Dental Services for All the Family
Get the care you need for the healthy smile you deserve.
Comprehensive Exams

Oral Hygiene

Periodontal Therapy

Oral Cancer Screening

Sealants

Root Canals

Mouthguards/Nightguards

Teeth Whitening

Porcelain Veneers

Dental Bonding

Metal-free Fillings

Extractions

Crowns

Dental Implants Restorations

''

What can I say. I am a repeat customer. I almost fall asleep in your care. I do not like the needles but you almost make their pain non-existent. I like your banter with each other as you work. You are very friendly and fix any problems with my teeth. I will be back.

''
Monday – Thursday: 8:00am – 5:00pm
Friday: CLOSED
Various payment methods (cash, credit card)

Financing Options inc. CareCredit

We accept insurance
Hazen, ND

Beulah, ND

Mercer County, ND

And all surrounding areas
Monday – Thursday: 8:00am – 5:00pm
Friday: CLOSED
Various payment methods (cash, credit card)

Financing Options inc. CareCredit

We accept insurance
Hazen, ND

Beulah, ND

Mercer County, ND

And all surrounding areas